June 29, 2015
Meet The Lawyers Who Pushed The Supreme Court to Block Toxic Power Plant Rules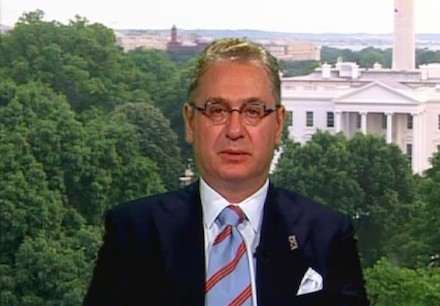 In the last announced decision of its term, the U.S. Supreme Court today, by a 5-4 vote and an opinion by Justice Antonin Scalia, struck down the Environmental Protection Agency's carefully-crafted rules to limit the emission of mercury and other toxic pollutants from oil and coal power plants.
Justice Scalia concluded that the EPA failed to meet its duty to consider the financial costs of the regulations. But as Justice Elana Kagan documented in her dissent for four justices, Scalia failed to acknowledge that the agency did in fact repeatedly consider costs, and he essentially substituted five Justices' expertise for that of the agency, in violation of long-standing precedents. Kagan noted that the EPA found that benefits of the rule included 11,000 fewer premature deaths per year, along with many more avoided illnesses.
A brief filed by a group of non-profit organizations that intervened in the case — including the American Academy of Pediatrics, American Lung Association, NAACP, Natural Resources Defense Council, and the Sierra Club — pointed to EPA findings that the power plants at issue "remain huge emitters of numerous congressionally designated toxics, including ones that cause permanent neurological impairment, birth defects, and cancer." Meanwhile, even a group of utility companies had argued that the rules were "economically practicable and have already been achieved by a large portion of the power sector"; the companies told the Court that they and others had "invested billions in installing emissions controls and developing state-of-the-art, highly efficient, low- or zero-emissions electric generation units. Yet, until the Rule takes effect, such plants will continue to be competitively disadvantaged relative to old, high-emitting facilities that do not bear the cost of controlling emissions of hazardous air pollutants, thereby discouraging further investments to modernize the Nation's generation fleet."
But the five-Justice majority ignored all these considerations and threw out the entire regulation.
The lead lawyer urging the Court to overturn this important public safety rule was Michigan state solicitor general Aaron Lindstrom, representing a group of conservative-dominated states.  But many private lawyers were paid by coal, oil, and gas interests to block the rule.  Who are they?
This article also appears on Huffington Post.