April 22, 2015
Abuses at Corinthian Are Mirrored At Other Big For-Profit Colleges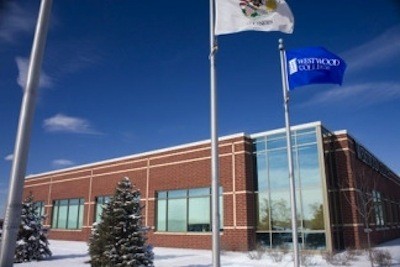 An education technology executive who previously worked with the for-profit college industry told me last year, "The biggest misconception about for-profits is that they are schools. They are call centers that happen to have a school built around it."
That is a deadly accurate insight.
Numerous federal and state law enforcement investigations, and media investigations, have exposed an industry desperate to always be closing — signing up as many students as possible for high-priced, questionable quality career education programs, without regard to whether the programs will help a given student, or instead will leave that student unemployed and mired in college loan debt. Often the deals that these for-profit colleges pitch are terrible value for students and thus can only be sold through deceptive and coercive sales tactics.
The collapse of for-profit giant Corinthian Colleges, which had been taking as much as $1.4 billion annually in federal student aid at its Everest, Heald, and Wyotech schools, and the shocking revelations of abuses in that company have led some advocates for the for-profit college industry to now claim that Corinthian is an isolated case, the only bad apple. But, as I have written in my e-book and articles, in fact a number of large for-profit colleges are engaged in comparable predatory practices. We might expect similar reports in a detailed series starting Friday in the Miami Herald, the result of a year-long investigation by that paper.
Although there are good programs in the industry, many of the for-profit college companies have acted unconscionably, while receiving millions and even billions in federal and state government aid. And the call center — the telephone boiler room, or its cousin, the in-person recruitment office — that uses high-pressure tactics and false promises to sign up vulnerable low-income 18 year olds, single moms, veterans, immigrants, and others struggling to get ahead, is the epicenter of this taxpayer-funded disaster.
The for-profit college industry continues to rent former members of Congress, blue-chip law firms, top Democratic communications advisers, and other high-priced, esteemed talent to argue against any kind of accountability for its abuses. Even with the industry's reputation badly tarnished by revelations of abuses, and with student enrollments and share prices plummeting in recent years, billions of federal dollars remain available, with too few accountability measures. So the big for-profit colleges continue to run endless misleading ads on TV, the Internet, and city buses; there are signs that student enrollments are starting to pick up again; and this industry continues to attract unscrupulous new operators anxious to cash in.
It's thus important for policymakers and potential students alike to see the true face of predatory colleges. It's not pretty.
Evidence of abuses by Corinthian continue to mount, most recently in a letter from the U.S. Department of Education imposing an unprecedented, and likely fatal, $30 million fine on the company for misdeeds at its 13-campus Heald College chain. The Department found that Heald used a variety of schemes to inflate its job placement rates, such as paying companies to hire its graduates as temps, and counting a food service job at Taco Bell as placement in the field for an accounting graduate. The Department has now halted student enrollment at Heald campuses, and California authorities have stopped enrollments at all Corinthian-owned schools in that state.
The same kinds of problems also have plagued the 50 or so Corinthian Everest College campuses acquired earlier this year by debt collection company ECMC in a troubling deal brokered by the Department of Education. A program director for an online Everest program recently told me that when he was hired last year, he understood his job to actually be focused on academics, curriculum, and teaching. Within a month it was clear that he would essentially be the manager of a call center. The goal was to recruit as many students as possible, mostly low-income people from rural areas. Students would be promised a loan-to-own laptop and that the workload would be light. Although the school had an official policy of dropping students if they didn't log on to their classes for two weeks, this manager says the policy was on the books to satisfy state overseers and the school's accreditor; in reality, management told him, dropping students was a business decision, and the guiding principle was maximizing revenue. The manager received feedback from employers that his program's graduates were not prepared for the workforce. This manager decided to leave Everest, after the ECMC takeover, because he saw no improvement in the morality of the operation; he was troubled by how the new management seemed to be depriving students of their rights to receive refunds or transfer to other schools. He says he asked himself, "Is it really worth it to stay in an organization that is deceptive, unethical, illegal?"
But these kinds of shady practices are mirrored at other for-profits:
1. Westwood College. A 2014 complaint in a lawsuit filed by Illinois Attorney General Lisa Madigan against Westwood College is a scathing portrait of another institution that seemingly would do anything to sign up students and deposit their financial aid checks. Madigan's complaint alleges that Westwood engaged in systematic misrepresentations about job placement for its criminal justice program, which costs more than $75,000:
In the course of marketing the Criminal Justice program to Illinois consumers, Defendants touted future careers in law enforcement – as police, sheriff officers, and FBI agents – and corrections. In reality, only 3.8% of graduates were employed as sworn law enforcement officers or correctional officers. The two most common jobs for graduates of Defendants' Criminal Justice program were security guard (18%) and retail (8.9%) – positions which typically require only a high school diploma or equivalency degree. Remarkably, graduates of Defendants' Criminal Justice program have had a median starting salary below the median salary of a 25-year old with a high school diploma. Not surprisingly, Defendants do not promote these poor outcomes for graduates. Instead, Defendants have misrepresented and omitted key and material information from prospective and enrolled students.
And this cruel trick:
In one recorded phone call with a prospective student, an admissions representative told the prospective student that only a very small portion of interested students will be recommended for admission, giving rise to cause for celebration among Westwood employees: "You know, I want you to know that on a day-to-day basis, we probably interview maybe 50 to 60 students. And out of those 50 to 60 students, we probably are able to, you know, on a good day recommend five to six. And you heard the celebration — you heard the celebration of everybody, you know, when we were able to recommend a student." In reality, there is no required or formal recommendation process. According to a senior Alta Colleges, Inc., employee, each student determines whether he or she has met the admission requirements by showing proof of high school graduation or equivalency, and then either meeting the requirements of the placement test or submitting prior examination results.
Alta Colleges, Inc., the owner of Westwood, in turn has as its largest shareholder a Boston private equity firm, Housatonic Partners. In 2012, Westwood paid $4.5 million to settle claims by Colorado's attorney general that it had engaged in deceptive business practices.
2. Globe University. This Minnesota-based for-profit had its misdeeds exposed through a whistleblower lawsuit by one of its former deans, Heidi Weber. Globe, too, was deceiving students regarding job placement rates, as well as the transferability of credits to other schools. Weber recalled, "My office was right next to the admissions representatives…. I don't want to use the word lying. It was definitely spinning … saying anything to make the student enroll" in the school's $44,000 medical assisting program. When Weber complained, she was first told not to put anything negative in writing and later, she says, "You better learn to be quiet if you want to make sure you still have a job." When Weber persisted, Globe fired her. The truth came out in a 2013 trial, after which a jury awarded Weber $400,000, a verdict recently upheld by the Minnesota Supreme Court.
A Globe recruiter told Minnesota Public Radio that he and other recruiters knew that many of the prospective students would never graduate, but that supervisors ignored their concerns about admitting such students. He said the recruiters were under heavy pressure from supervisors to sign up students, and that as a result he would call the same student multiple times in a single day: "We'd just slam them with phone calls, with e-mails. I had to hit a certain quota of students every quarter to keep my job." Another Globe recruiter said, "We were really focusing on recruiting the bottom-of-the-barrel-type students, the ones that rarely had the means. Essentially, if you have a heartbeat and you can sign your name, you qualify for Stafford loans."
Last year, Minnesota attorney general Lori Swanson sued Globe, charging the company with misleading students about job opportunities available to criminal justice graduates and about the transferability of their credits.
3. EDMC. Education Management Corporation (EDMC) is the second biggest for-profit college company; it runs the Art Institutes, Brown Mackie College, Argosy University, and South University. In 2010, Kathleen Bittel, who had been a career adviser at EDMC's Art Institute of Pittsburgh, testified before a U.S. Senate committee about schemes EDMC employed to overstate its job placement performance. As Stephen Burd noted last week, many of Bittel's allegations mirror the Department of Education's recent findings about Corinthian: EDMC counted graduates as placed in relevant jobs if they worked for a single day, and if they worked a job that was completely disconnected from the student's field of study.
My own reporting on EDMC reveals a school with a tradition of high-quality instruction that rapidly descended, lowering its standards and admitting almost anyone whose financial aid could cover the sky-high tuition, under the pressure of new Wall Street owners' demands for higher and higher numbers of starts. For example, at EDMC's Art Institute of Fort Lauderdale, Florida, according to former staff, management cut spending on education and only one area was beefed up — the hiring of additional admissions staff. Recruiters were calling the same prospective student six times in a single day. One classroom was actually converted into an additional boiler room for recruiting.
In my work I have come across many complaints from current and former EDMC staff. One striking comment came from a former admissions officer who talked about his training and experience in recruiting students:
Overcoming objections was what this job was all about.  There are only so many objections a person can have to not attend college.  Money, time, fear, family support to name a few.  Once you knew what the objections were you could have an answer for each one memorized and tailor your response to each individual student….

Essentially we would use hope and fear to drive our results.  We would guilt parents into supporting their students while painting a vision of their student succeeding with their course and career.  What we wouldn't tell them was the fact our associate degrees were $60k and BA degrees $90k.  What we would tell them was the cost of tuition was $473 per credit hour.  If they asked us the total cost we would tell them but our job was to get them to fill out an applications and send them to financial aid for their consultation.  Our job was to sell the American dream and a degree at the Art Institute as the only way the student could fulfill that dream.

Our work environment were tightly packed cubicles that resembled any sales bullpen.  We could hear everyone speaking which would benefit the new people in the department as we were constantly overcoming objections and selling the school in our own style.  We had beautiful interview rooms, one for each degree program. If a student wanted to study animation we interviewed him in our animation room.  Same for interior design or any other degree.

It pains me to think of the lives that I helped derail with massive amounts of student debt.  The first student I signed up for the school was a 46 year old father of three named Donald.  I think about him often.  I manipulated this man's religious beliefs, hopes, and fears to get him to sign up for a graphic design program.  Donald already had a masters degree and only enough financial aid left to complete 2 quarters of school. When he came to the school late one Monday night he told me he wanted to learn graphic design to "spread the word of the lord."  I gave him the standard tour and during my final closing pitch I said to him, "Donald, I feel like something larger than you and I brought you in here today."  His eyes lit up and said, "I feel exactly the same way."  I signed up Donald right then and there and afterwards had a long walk home.  I remember not sleeping that night.  The next day when I told my Director that Donald will run out of financial aid and could not possible finish the program he told me that each student is responsible for their own decisions.  That's what everyone said when a student would drop out.  They were responsible, they didn't work hard enough, etc.  But what I knew was the truth.  Many of these students did not belong in this program and were not prepared for the task in front of them.  None of those things mattered to EDMC.  The only thing that mattered were the numbers.
EDMC is now under investigation by more than a dozen state attorneys general, as well as the U.S. Justice Department. Previously, EDMC's dominant owner was Goldman Sachs, but now the company is under the control of its creditors, led by the private equity firm KKR.
4.  Lead generators. Last year, I described a Utah-based scam that involved a lead generation company, Neutron Interactive, placing ads for non-existent jobs on legitimate job websites; jobseekers were directed to phony job sites whose real purpose was to capture contact information that call centers could use to hound and trick unemployed people into signing up at poor quality for-profit colleges. Similar scams by other companies sought to ensnare low-income people seeking food stamps, heating assistance, and other benefits and, again, sell them weak college programs.  But the multiple companies involved in the scams I described are just a tiny piece of this shady world of lead generators and connected call centers.  (A deceptive cousin of the bait-and-switch sites is the fake college search / ratings site that always seems to rate for-profit colleges the highest.)
Accusations of deceptive practices, and active law enforcement investigations, also cling to other big for-profit college chains, including the largest, the University of Phoenix, ITT Tech, Bridgepoint Education, Kaplan, Career Education Corporation, DeVry, and Stevens-Henager College (the last of which recently converted, on highly questionable terms, to non-profit status).
All of the companies mentioned above have denied doing anything wrong.
In his 2000 memoir, Rebel With a Cause, University of Phoenix founder John Sperling (who died last year) described the lesson he learned from being a young politically active California college teacher: "Ignore your detractors and those who say that what you are doing is wrong, against regulations, or illegal."  While that motto might have sounded kinda badass in the context of the political turmoil of the early 1970's, it seems unsettling in light of the collective record of the modern for-profit college industry that Sperling pioneered.
So it is good news that both a group of nine state attorneys general and the U.S. Department of Education recently suggested the possibility of forgiving loans for students who were deceived not just by Corinthian but by other for-profits found to have engaged in systematic abuses. But it's concerning that the Department quickly narrowed its suggestion, telling Buzzfeed that an individual borrower "would need to 'prove injury and the amount of his or her loss' as the result of a school's illegal acts. If injury is proven, 'the Department writes down the loan in the amount of the loss proven by the borrower.'"
As some of the most abusive for-profit colleges now face the possibility of collapse, many people deserve our sympathy and support. Certainly the students who pinned their hopes to the phony schools and now face a world of turmoil.  Certainly the many fine staff members who took on these jobs because they wanted to help students, the fine teachers and dedicated administrators who worked hard and helped some students succeed. Certainly the operators of those for-profit colleges who have performed effectively and ethically, but whose reputations have been sullied by the misdeeds of their competitors. But we should feel only disgust for the CEOs and top managers of the predatory colleges, because they have stolen our tax money, and they have ruined the lives of students across America with their deceptive schemes.
Government investigators should be working to find the ill-gotten gains of these executives and return them to students and taxpayers.  And, as with Corinthian, they should stop the madness that permits predatory schools to continue enrolling students this very hour and every single day.
This article also appears on Huffington Post.